A journey through motorways, in the midst of COVID-19 phase two (started on 4 May 2020), to tell about the restart of the construction works of the third lane on the A4 Venezia-Trieste, a giant Italian infrastructure project involving hundreds of workers.
Like many other construction sites, this infrastructure intervention has been temporarily stopped in accordance with the coronavirus lockdown rules. This is to protect workers' health and to adequately plan for the reopening process, as Mr. Enrico Razzini, Chief Operating Officer of Autovie Venete, explains to www.abcmagazine.eu.
It is worth mentioning that the Company is also the contracting authority for the above major infrastructure intervention, and carries out all technical, operational, logistic and financial support activities for the completion of the construction works of the third lane, construction works under the competence of the Deputy Commissioner.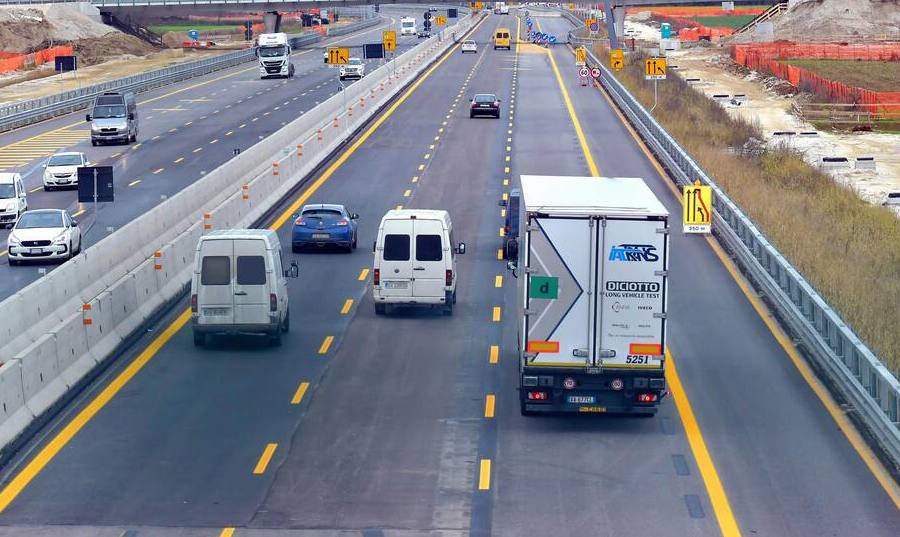 This means that part of Autovie Venete's technical staff is actively engaged on the construction sites. But there is more to it than that: over the past few years the Company has developed a massive recruitment plan to hire dedicated engineers (many of whom come from the temporary labour market and live near the motorway) who have been given the opportunity to gain field experience. The currently operational construction sites cover an overall area of nearly 40km. All the people working there are provided with face masks, gloves and hand sanitising products.
So they must comply with rigid safety and health protective procedures that are duly shared with all other companies in the field. Amongst all interventions, it is worth mentioning the numerous and remarkable elevated infrastructures, such as the concrete double-track viaduct over River Tagliamento and the steel overpasses.