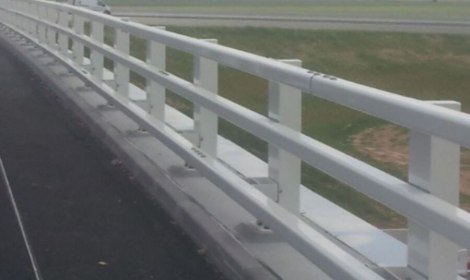 MEISER Strassenausstattung is happy to welcome in the family EURO BNH2, which replaces the BN4, and is the first French CE approved guardrail for bridges.
The EURO BNH2 system was designed with a view to reducing the linear mass, in order to offer devices capable of lightening the lateral structure of bridges.
But also with a view to offering ever more efficient and environmentally friendly restraint systems, the EURO BNH2 has a 20% reduced carbon footprint. EURO BN-H2 is a CE certified H2 W3 guardrail.