"On Cangini Benne's 30th anniversary, I would like to extend my thanks to everyone who has contributed to the growth of our operations throughout these years. It's now a long time since my brother, Davide, and I started up our business. We were young but ambitious: we knew we wanted to build something big and create a sound, lasting business - but the reality has exceeded even our highest expectations". With these words Giorgio Cangini, founder and president of the Italian company Cangini Benne commented the milestone of the 30th anniversary, reached in this 2019, which was celebrated during last Bauma in Munich, Germany.
"Looking back through our old catalogues, I have realised how much Cangini has grown and changed since then. First buckets and then, soon afterwards, attachments and quick couplers, all designed and built entirely in-house. Starting out with just a few articles, our catalogue now comprises more than 70 products and 500 models.
We began as a small business supplying the Italian market, but today we export to 42 countries worldwide. The idea that our equipment is used and liked on construction sites across the world makes us very proud", added also President Cangini.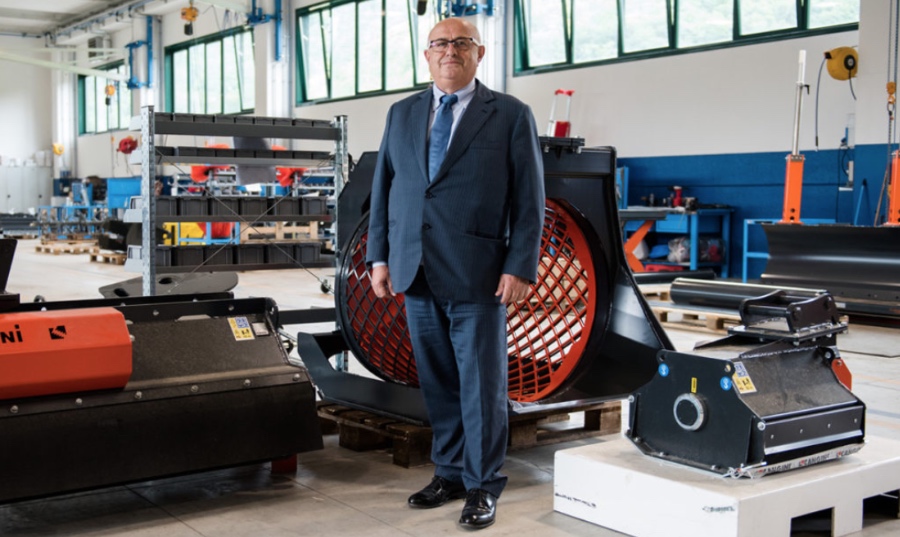 Among the many new products presented at Bauma 2019, we can mention the tools of the Road Maintenance line Easy Sweepy, All Duster and Front All Duster. The Easy Sweepy, in detail, is a perfect tool for the maintenance and cleaning of open surfaces, floors, industrial halls and streets that require a high-level cleaning. It can work as a broom roller or a sweeper bucket simply varying the complementary elements that can be rapidly replaced. Moreover, it has been equipped with a new floating system that allows the tool to adhere perfectly to the ground and to keep a faster forward speed.