Europe needs a new growth strategy that transforms the Union into a modern, resource-efficient and competitive economy. Digitalisation has potential to contribute in a significant way to objectives of common European interest including a smarter and sustainable mobility. European and national authorities encourage the development of an integrated transport system and a better use of the existing infrastructures, thus increasing the efficiency of the TEN-T road network and relevant traffic corridors. Interoperability must be discussed among Member States and stakeholders, designed, tested and finally deployed on the basis of the evolution of technology, standards, specifications and open interfaces. Intelligent transport systems as well as uniform technical standards and open interfaces are the key tools to achieve this.
The European ITS Platform (EU EIP) - co-financed by the Connecting Europe, Facility of the European Union - aims to speed up and facilitate this process at pan-European level. The European ITS Platform brings together the key European players who cooperate to establish an open "forum" and provides a joint contribution to future strategy. The Platform also contributes to the policy recommendations for the improved development and deployment of ITS services along European Road Corridors. Road authorities and road operators are working together towards a smarter and more efficient mobility, a goal which will be achieved through large-scale technology deployments.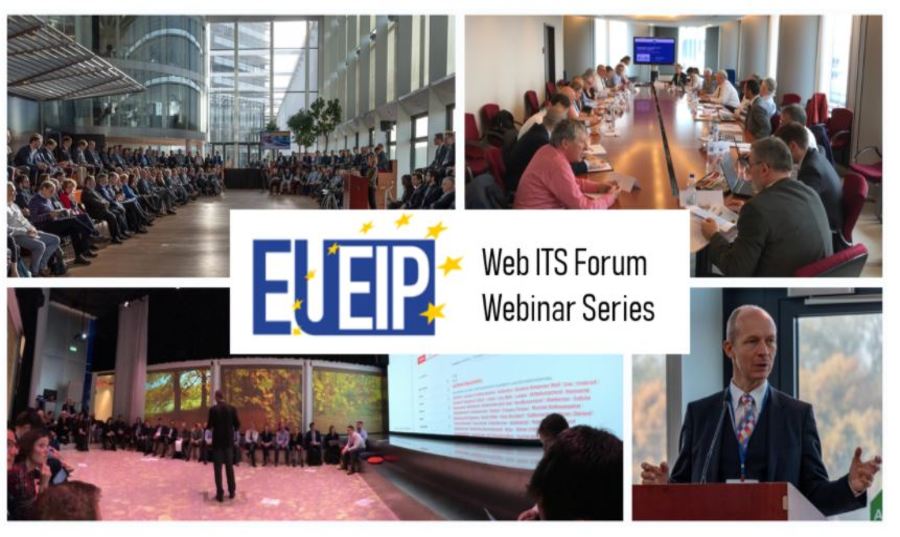 The European ITS Platform invites to the 1st Webinar of the Web ITS Forum Webinar series. The webinar on "Digitalisation, best practices and best use of the road: a preview of the ITS Handbook for Road Operators" will take place on Tuesday, 3rd November 2020, 11:00 - 12:30 CET (Register for free).
Introduction / European Commission DG MOVE Claire Depré
Preview of ITS Handbook / How digitalization and road operators can contribute to European societal challenges - Tobias Reiff (Federal Highway Research Institute – BASt, Research Engineer)
Panel discussion / Malika Seddi (ASECAP, General Secretary and CEO) / Serge Van Dam (Rijkswaterstaat, Principal Advisor Traffic Management)
Organizer / European ITS Platform
Moderator / Roberto Arditi (SINA Scientific Coordinator – ASTM Group)