Internationalization is an exciting and complex challenge, an important and often natural step for companies that stand out in the domestic market for their expertise and results. A few years ago, ASTM, the industrial holding of Gavio Group, whose deep Italian roots are widely known, launched an articulate overseas expansion project based on a business model that requires strong synergy between its main operating areas: road concessions, major infrastructure works and technology.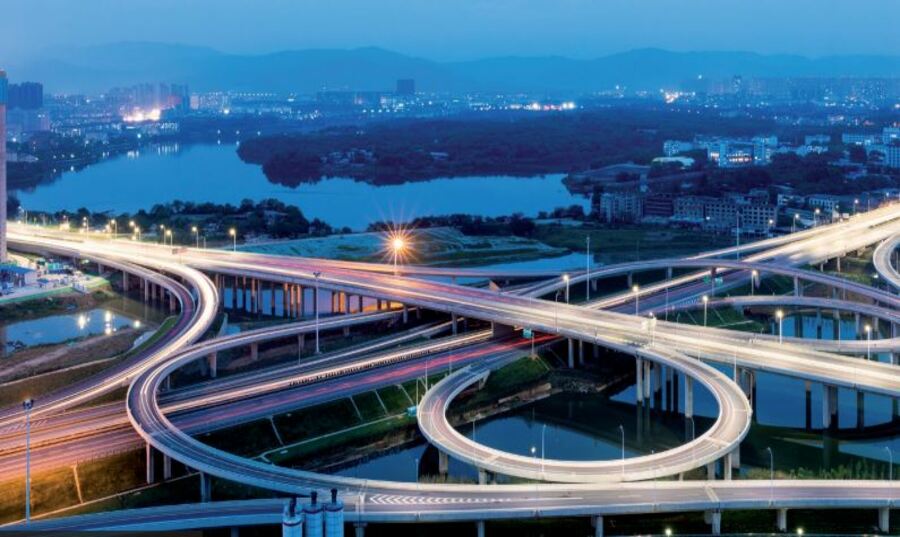 In order to support ASTM's strategic vision, SINELEC, the Group's technology company specialized in providing solutions for electronic tolling, traffic and road transport infrastructure management, began an important transformation. Centralized R&D, competence centers organized by product/geography, local sales/ delivery structures and partnerships with global vendors are the key elements underpinning the SINELEC of tomorrow.
Its international expansion began in 2019 with the opening of offices in the USA and UAE, countries where ASTM was already operating in the construction sector. At the start of 2020, through a technical-commercial partnership with a key localplayer, SINELEC was awarded a major contract in the Middle East to implement video surveillance and AID systems for the new Mina Zayed Tunnel in Abu Dhabi, whose construction tender was won by Itinera, the ASTM EPC firm. This is the first success of the integrated business model.
But the true challenge that SINELEC has to face will be becoming the Group's technology partner in major P3 projects. Public-private partnerships (P3), cooperation models between public and private parties to build and manage public or public utility works, represent the main strategic target for development for ASTM because they maximize the value of the integrated construction-management-technology business model that few other players in the world are able to implement. In these projects, where the average concession times range between 20 and 30 years, technology will play a fundamental role.
As well as one of the factors assessed for awarding the tender (innovation), technology will become an essential element for defining optimized and high-performance operations management models. The concessionaires will be required to measure in real time the effectiveness of their services by evaluating KPIs such as the "availability" of the assets managed.
Thanks to over twenty years of experience in developing, deploying and maintaining technology systems for the motorway sector alongside the concessionaires, SINELEC is working to design and create solutions that will help ASTM win P3 contests.
The company is already collaborating in the first P3 opportunities involving the Group, like "SR 400 Express Lane" and "Rv 555 Sostrasambandet – the Sotra Connection", that includes the construction of a 9 km 4-lane main road, 11 km of tunnels, 14 km of pedestrian and cycle paths and a 1,000 m suspension bridge in Norway. The challenge has been taken up, and SINELEC is preparing to become a competitive international technology player.