Digitalisation of the construction equipment sector is a key priority for CECE. At the beginning of 2018 a consulting team has been tasked with a project on digitalisation of the construction site management aiming at enabling a successful digital transformation.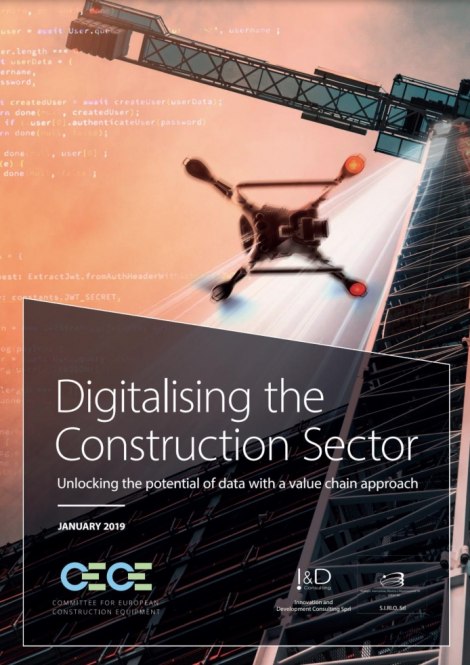 The project also focuses on the need for business-friendly regulation to reap the benefits of the data economy, insisting on the potential obstacles created by the ePrivacy Regulation in its current status.
The project involved multiple data collection tools inserted in a methodology: desk research, number of expert interviews, collection of relevant case studies. As highlighted in a 2016 research by McKinsey and CECE, digitalisation is recognised by machinery manufacturers as the main technology trend.
Digital transformations are indeed happening in the machinery sector, as much as in other parts of the larger construction industry. Following the main recommendation of the McKinsey research, CECE is pushing for a global value-chain approach to have the construction industry as the leader of these changes.
In light of this approach, CECE took the decision to kick off the next phase of its digitalisation project.
The project was managed by a Steering Committee that met regularly. As part of the value chain approach, representatives of European construction contractors (FIEC) and equipment rental companies (ERA) were members of the Steering Committee.