To increase future road capacities, construction of new tunnels is a necessary step. In Italy, the 750km long Autostrada A1 is in the process of a major upgrade. A challenging mission with several tunnel projects, amongst others the one called Santa Lucia. A key point including heavy duty moves on Cometto MSPE.
The 7,528 m tunnel through the Apennine mountain range is located on the motorway section of the A1 between Barberino del Mugello and Calenzano in the Province of Florence. The largest tunnel boring machine available in Europe has been used to move forward millimeter by millimeter. This machine was designed to bore through the heterogenous geology of the mountainous region using its drive power of 8,750 kN.
Within this project scope, the required transport jobs are also really demanding. Calabrese Autogru Srl from Torino was given the task to transport the larger components of the tunnel boring machine from the South entrance of the tunnel Santa Lucia to the new motorway section called "Nuova Variante di Valico".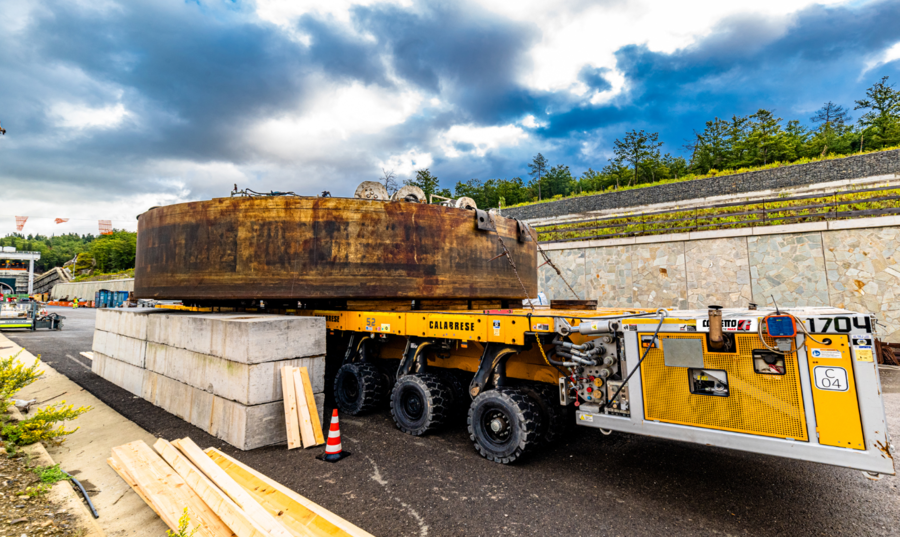 For the transport of the bearing with a total weight of 320t and a diameter of 9,500mm, Calabrese Autogru used its 20-axles of MSPE self-propelled modular transporters by Cometto with four 110 kW Power Pack Units. The difficult terrain could be managed thanks to the ideal off-road characteristics of the SPMT and high maneuverability achieved by the use of an electronic steering system with an steering angle of +- 135°.
The flexible combination was assembled in a side-by-side configuration. On each end of the convoy, two Power Pack Units provided the necessary driving force. "The removal was necessary in order to proceed with the completion of the inner tunnel construction. In a second phase, the component will be carried and transported to another location.", Company director Alessandro Calabrese explained the project details.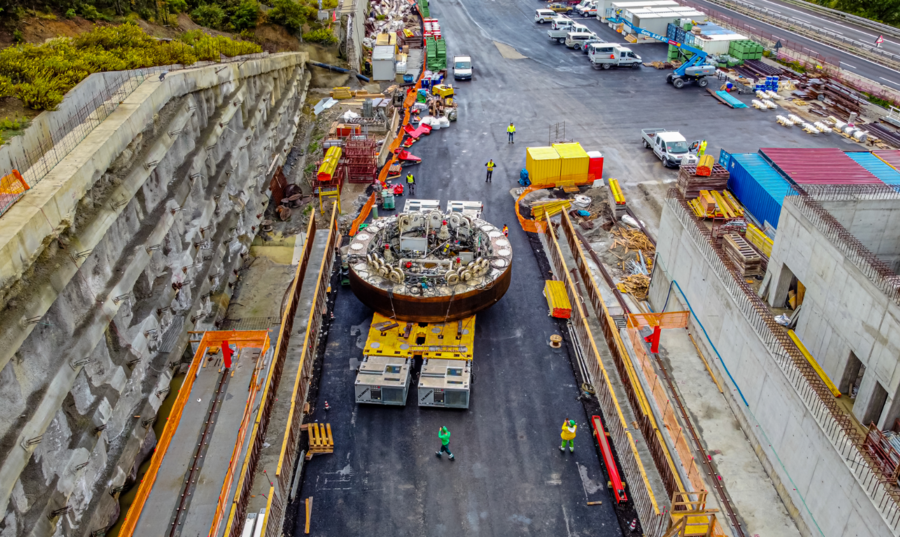 The 20-axle combination type Cometto MSPE 2.43 with an axle load of 40t provides a total payload capacity of approximately 720t. The Cometto MSPE is an important transport tool for Calabrese Autogru Srl, which is also active in the rental of cranes from 30t to 800t and lifting platforms up to 100 m.