Mecalac, a leading global designer, manufacturer and distributor of compact construction equipment for urban environments, is pleased to introduce its 216MRail, a dedicated compact railroad excavator for railway construction and maintenance. Having spent 20 years collaborating with rail and road specialists and backed up by feedback from this sector, the manufacturer is consolidating its presence with this brand new excavator. The dedicated and innovative design of the 216MRail allows to propose a differentiated and competitive offer.
Boosting performance
The 216MRail excavator is perfectly balanced thanks to an innovative architecture that combines a lowered centre of gravity and a centered upper carriage. The lifting power-to-weight ratio is unrivalled at up to 8 tonnes on rails. Boasting hydrostatic transmission, the 216MRail drives smoothly and comfortably on rails, reaching 30 km/h on rail or road. It also features pneumatic braking and is capable of towing a trailer.
Enhanced agility and safety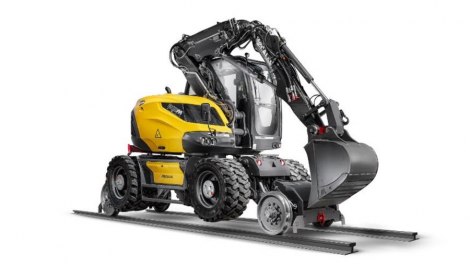 Compact at the rear, but also and above all at the front and in height, and 4 steering wheels, the 216MRail features increased manoeuvrability and mobility. This purpose-built machine is perfectly suited to work under overhead lines, over the entire travel of the equipment. It is therefore possible to work under overhead lines up to 4.28m, closer to the machine as well as at maximum range. Its unique architecture ensures direct 360° visibility, enhancing the safety of operators and other onsite personnel.
Eliminating excess
The 216MRail is produced by Mecalac in Annecy, France. It is not a standard machine modified by a transformer and so is covered by the company's a two-year warranty like all Mecalac products. Choosing the 216MRail means choosing a more economical machine: the hydrostatic transmission reduces tyre wear, while Eco Mode and the "on-demand" systems limit unnecessary consumption. Mecalac designed the machine to allow convenient daily maintenance and diesel filling at ground level.The new MyMecalac preventive maintenance solution ensures optimised management of the machine.
Innovation for simplicity
Recognized for its innovations making the life of users easier, Mecalac eliminated complex screens and settings. The operator-machine interface has been simplified. The screens are easy to read and configure, only useful data appear in real time. Driver assistance functions such as cylinder coupling and rail mode are available via a simple switch. The machine adapts to the operator.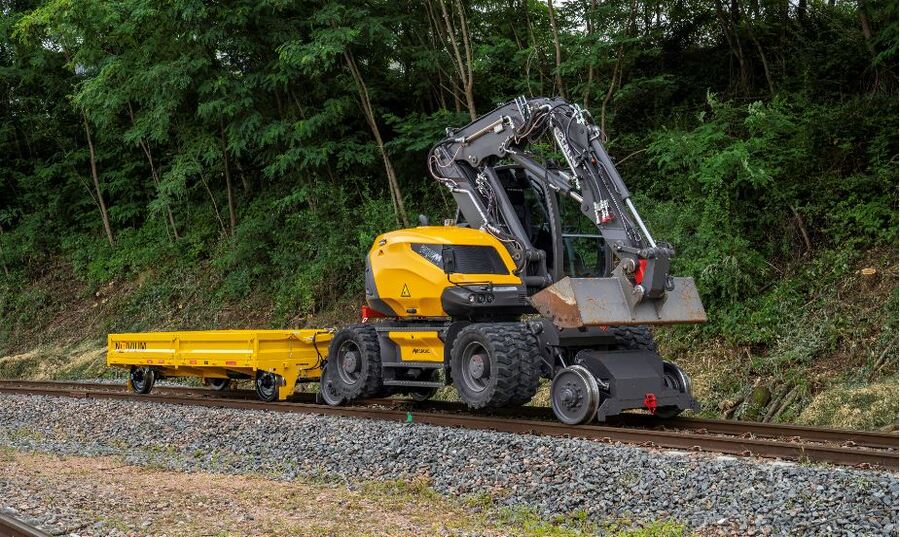 Railroad maintenance is a growing industry worldwide and the 216MRail is ideal for efficient and safe work. The machine is available in all countries where rail spacing follows the standard dimensions (1,435 mm) and complies with the future European standard EN 15746. The Mecalac dealer network is well established and is therefore in a position to give all its customers a responsive, high-quality service. Designed specifically for rail, the simple, compact and agile 216MRail is without doubt an excellent ally for rail works and is proving to be a sound investment.